I decided to dust off the ol' radiant, and take a stab at making a vogon map.
I've only put a couple of hours into it, so there is little/no detail, and I've still got walls to add to the upper part. Here's what I've got so far: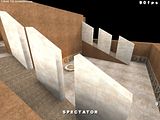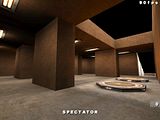 It's small, symmetrical, and because it's tailored to vogon, will have no weapons/power ups etc.
Hopefully I'll have a beta ready to test out this weekend.