Its been a long time since my Q3/Shoutcast server was online, and I mean a long time. Originally, it served up tourney and deathmatch and SuperHeroes DM before PB came out, I'm thinking it was last online in 2003? The original config at the time was running a 233MHz CPU and something less than 512MB RAM. Its had a LOT of hardware changes since those days, basically everything is different now except for the hard drive and the case.
Currently it can't access the internet but I am concerned about its ability to be a server once it can. First I'll post the config, then I'll post the questions.
board: Intel D850MV
RAM: 768MB RDRAM PC800
CPU: Pentium 4 2.0GHz
Video: ATI Radeon 9600 XT AGP
Sound: Creative Sound Blaster Live PCI
HDDs: 20GB WD, 20GB Maxtor
CD: 48x Compaq "Spare" CD-ROM ATAPI
PSU: Antec 400W ATX
This system has no performance issues at all, despite the OS on it being
Windows 98
. In the previous hardware it was able to stay on for months without rebooting. I just know that is going to be the first thing you guys would point out. This isn't a standard Windows 98, its a hacked OS that supports things like USB 2.0 and transparencies, for example: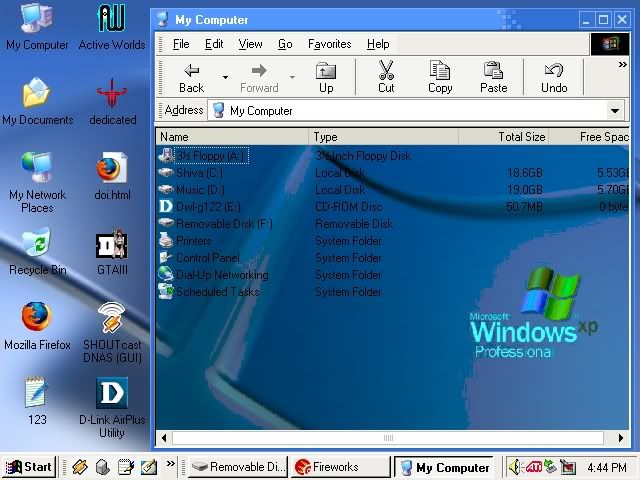 So here are my questions:
1. Is it wise to run a server that is connected to the internet via Wireless G or is this just a real bad idea?
2. based on the specs provided, what is the maximum number of clients you think it would support?
If you have any other things that would be good for me to know... I do not know how much things have changed since when my server config was last used. Like for example, what do I have to do about PB?